How to Convert Lotus Notes Archive files to Outlook with Creating of archive.nsf file
Admin
| Email Conversion Software | 3
minutes read
| Last updated on February 8th, 2023,
Sometimes users have backup their data as archive files of Lotus Notes which is stored as archive.nsf and they may need to convert Lotus Notes archive files to Outlook. At this situation, they need simple & exact solution for converting Notes NSF to Outlook PST without unchanged data. In this blog, you will get ensured solution to solve your query about how to convert archive.nsf file to .pst. Explore it till the end and achieve complete migration outcome with 100% accuracy.
Firstly get knowledge about Lotus Notes Archive Files
Before describing about the migration solution, get some knowledge about Lotus Notes archive files. Lotus Notes archiving is the procedure of shifting data which is not required to an individual storage place for long term custody. Archive data holds old important data for organization and may be needed for future reference.
Why users create archive files of Lotus Notes
When, the IBM Notes running out of space and is not capable to save more data or information and outgoing mails and don't want to delete them either. These archive files data may keep important mails of a commercial area which they may have requirement for future reference.So deleting data is not a good solution to make space in Lotus Notes. In this case, archiving method works smoothly. IBM Notes has an inbuilt app which can be used to archive notes documents, mails and can be retrieved anytime.
Lotus Notes Archive Folders
You can save Lotus Notes data into archive folder which contains calendar, mails, journals, contacts, to-do, etc. for an organization, which may be required in future. Now it requires to be archived to create more space to store new generated items. But frequently, mails are archived to release the space and you can read the data from this archive folder anytime.
How to Generate an Archive Folder in Lotus Notes
If you want to know about how to generate or create archive files in Lotus Notes then, follow the given steps to create it for storing data for future reference –
Open Lotus Notes & Inbox.
Firstly you will have to generate a new folder to shift emails which are required to be archived.
Now go to Action Tab >> Archive >> Create Criteria…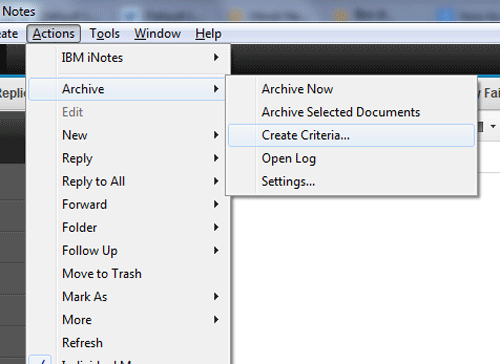 Now a "Create Archive Criteria" Window will be opened there. Provide any name of the folder.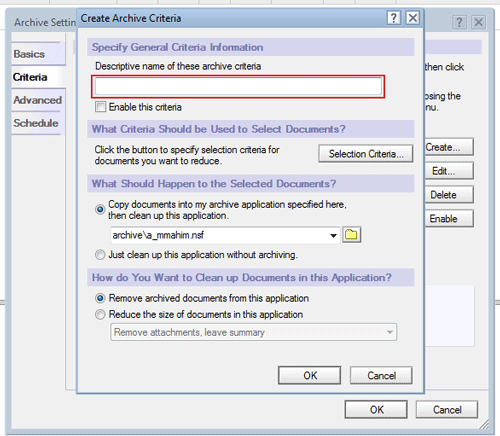 To verify the given steps, tick on the "Enable this Criteria" box.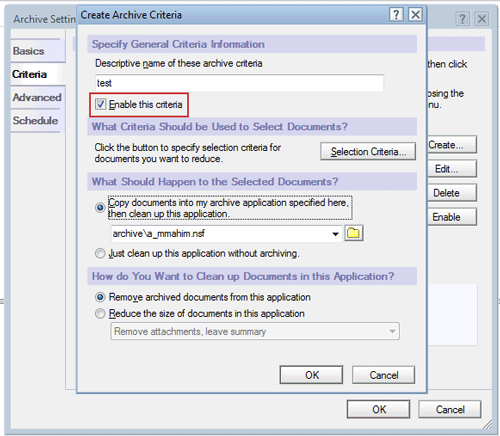 Now click on select criteria option to select mails data.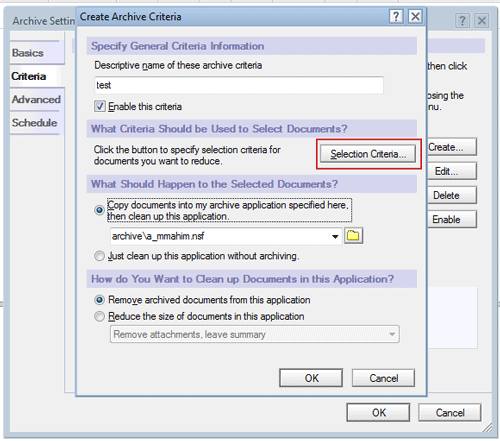 Then choose folder name and click on ok button.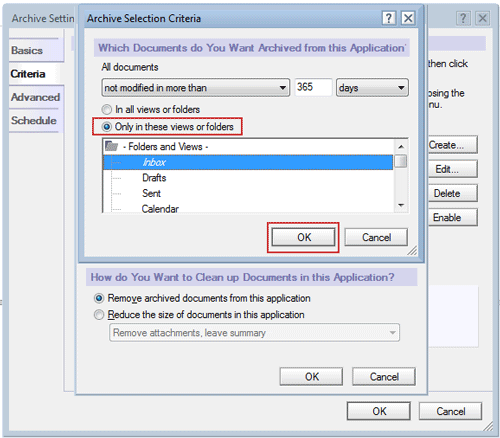 Now tick on the emails schedule the archiving and click on ok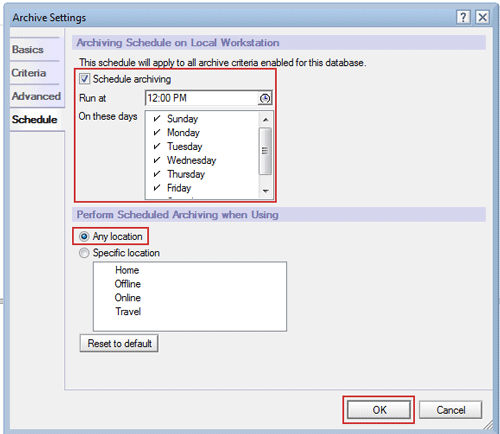 Now again go to Action tab >> Archive Now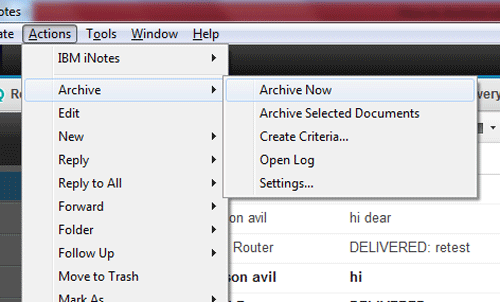 After that a "Do you wish to archive now" window will be opened there. Click on yes.
How to Unarchive Mails Data in Lotus Notes
To restore data or information from archive folder to the original destination commonly in hard drive, follow the given steps –
Click on Archived files in Lotus Notes
Select the mails data which you need to unarchive.
Now press "Ctrl+c" to copy unarchive emails
Then go to the folder where you want to save those emails and paste (Ctrl+v) the copied emails in it.
Why Users Convert Lotus Notes Archive files to Outlook?
We known that frequently users create Lotus Notes archive files due to overloaded data in mail app and obviously that stored data is important and we cannot afford to missed it. One the other side, Outlook is a smart and most popular app for business purpose & personal uses, used by thousands of users. So some conditions may be occurred in large organization when they may have need to switch their archive file into Outlook. Similarly, business dealing demand, work place demand, interest in changing mails apps, etc. are the main reasons which force users to convert Notes NSF to Outlook PST of unarchive.nsf file.
Solution for the archive.nsf migration into Outlook
To get the confirmed solution for converting Lotus Notes archive files to Outlook, you can rely upon CubexSoft that provides app to completely solve your problem within few minutes. The program can convert your large database of Lotus Notes into Outlook in one round processing. It helps to surely overcome from the problem of this migration within few minutes.
Download Free demo