How to Export MSG File to Gmail, Google Workspace?
Sarabjeet Kaur
| Email Conversion email migration How to's Software Technology | 5
minutes read
| Last updated on February 8th, 2023,
In today's era, "How to export MSG file to Gmail, Google Workspace" is one of the most frequently talked topics. A number of users are still frustrate with the move as to why would a user need to transfer MSG to Google Workspace Webmail account. In this article, we will discuss about Outlook MSG and Gmail in details and along with methods to switch MSG to G Suit/Gmail account.
User Query:

"Actually I have approx. 3k email messages inside my MS Outlook i.e., MSG files organized separately in many folders. I am aware that using POP3 or IMAP, but this method won't able to help me out from this situation so is there any tool which van help me to import MSG files to Gmail? Thanks!"
Why choose Google Apps over MSG
Moving from MSG to Gmail can be a reason to the limitations and cost of maintenance which comes with paid version of Outlook. However, G Suite is the most required alternative option over MSG. As we can see that these is plenty of reasons why users need to export Outlook MSG to Google Workspace for education.
MSG File:-
The MSG files are MS Outlook Single Massage files which are used to by users store single Email file with attachment. MSG file are made by Microsoft Corporation for store and send single & only Emails to other person and store important massage for users. The MSG files are especially made for save email information and easily transfer form MS Outlook any edition easily with the help of drop and drag function.
Google Gmail:– 
Gmail is created by Alphabet Inc. is for testing purpose "Google Gmail Beta version which is start on April 1, 2004 to July 7, 2009" – (according to Wikipedia). It provides emailing web based mailing service for users like telegram. Gmail is stands for GEE Mail, to sent and received Email.
Google Gmail is most popular and admired Email service worldwide. It will provide free mailing services. Almost all Internet users use Gmail mailing service. Gmail has provide 15 Gigabytes of storage free of cost and along with various filters so that user can search particular mails form the large INBOX and Outbox easily as per need.
Google made Gmail because peoples are facing several problems while using other email client. This email client has an endless list of features over other email clients that users often switch to Google apps for the overall. Users move MSG files to Gmail due to secured storage of their important data. Also, there is a lot more storage space available in Gmail than MS Outlook.
In the next paragraph of this write-up, a user query has been included to circumstantially describe the need to transfer from MSG to Gmail. Google Gmail is electronic mails service for users to access there mails and emails before time and such as in couple of seconds without wasting time and money.
Google Gmail is popular for secure, safer & faster Email service platform and users can easily use there mails and data form anywhere and anytime in presence of internet. Gmail also provide better security and better UI for easily manage and understand the process of working.
Need to Transfer MSG Files to Gmail
Users often tend to transfer their Outlook single message files i.e. MSG to G-suite in order to archive MSG files to Gmail account. This tool ensures a secured backup account and also allows user to access his old email messages from any system from anywhere.
How to Convert MSG Files to Gmail?
Whenever user have MSG files on their system, it is difficult for users to open, read, view MSG file in Gmail. There is no direct solution available for users to import MSG files into Google Workspace account. So, users have to convert their MSG to PST format first.
Here is a Manual Method is Described which is Suitable to Move MSG files into PST format.
Open Outlook in your system and create a new folder in Outlook and named it which you want.
After that, choose some of desired MSG files which one required to Move.
Now, Perform drag and drop method to Move the MSG files.
Now your MSG files will get saved in Outlook PST format.
Let us warn you and aware you of the consequence before performing any MSG to PST conversion. The manual method is not suitable to convert large number of MSG files to PST format. It may happen cause of data loss or user will lost their email structure. This process will not preserve Meta data during the conversion. To ignore these types of problems, we recommend you to choose any third party utility.
Easiest Way to Forward Outlook Messages to Google Workspace Webmail Account
MSG Converter is one of the finest and trustworthy solution to directly save Microsoft Outlook messages to Google Workspace account without any error. This application easily import MSG files to Gmail account without losing a bit of data. It is especially developed to make the conversion very easy as we know that conversion from MSG to Google Workspace is not a simple task.
Through this amazing program, one can easily forward countless Outlook MSG files to Gmail/G Suite Webmail account in single go. During the conversion task, the tool keeps the integrity and formatting intact. All properties remain the same after the process. It supports all Windows OS & MS Outlook editions. 
Steps to Forward Outlook Messages to Google Workspace Account
Launch MSG to Gmail Tool on your Windows OS
With the use of Select Files/Folders option select MSG Files/Folder for conversion
Then, choose the Gmail/G Suite as an output option from Select Savings Option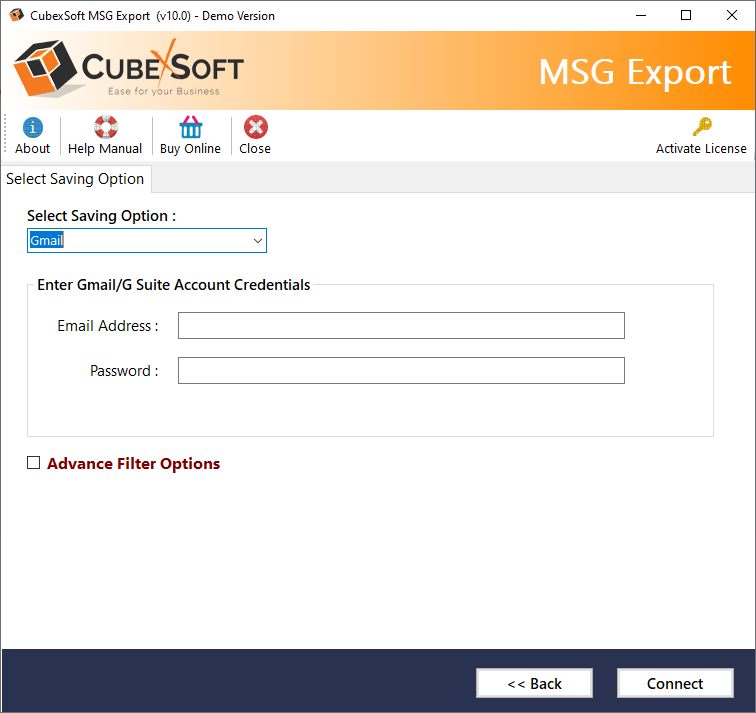 After that, enter the correct Login information of Gmail Account and select needed Filters like to,  from, date and subject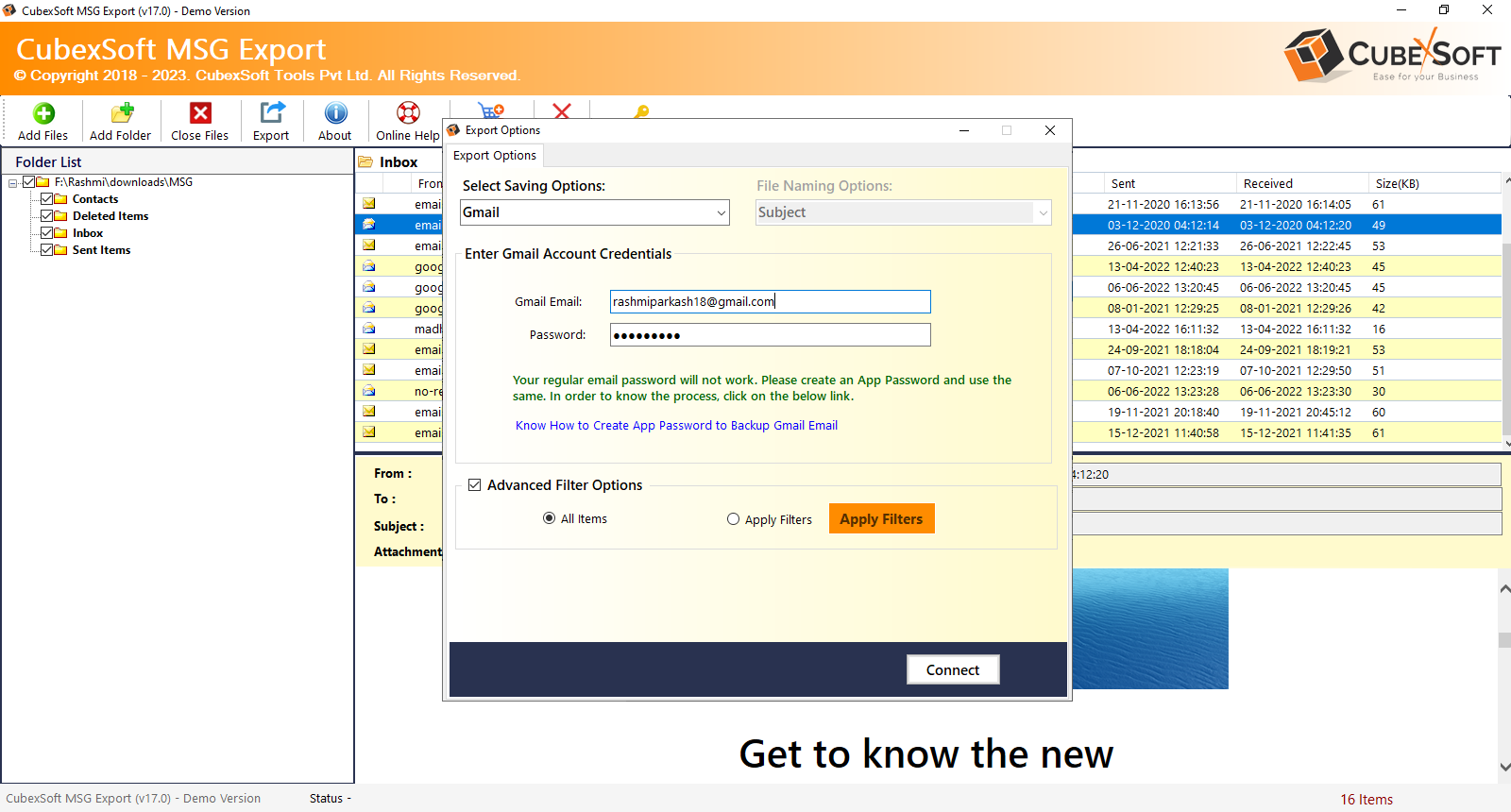 Finally, hit on Convert tab to start the conversion process and wait for the message like  "Conversion Completed Successfully"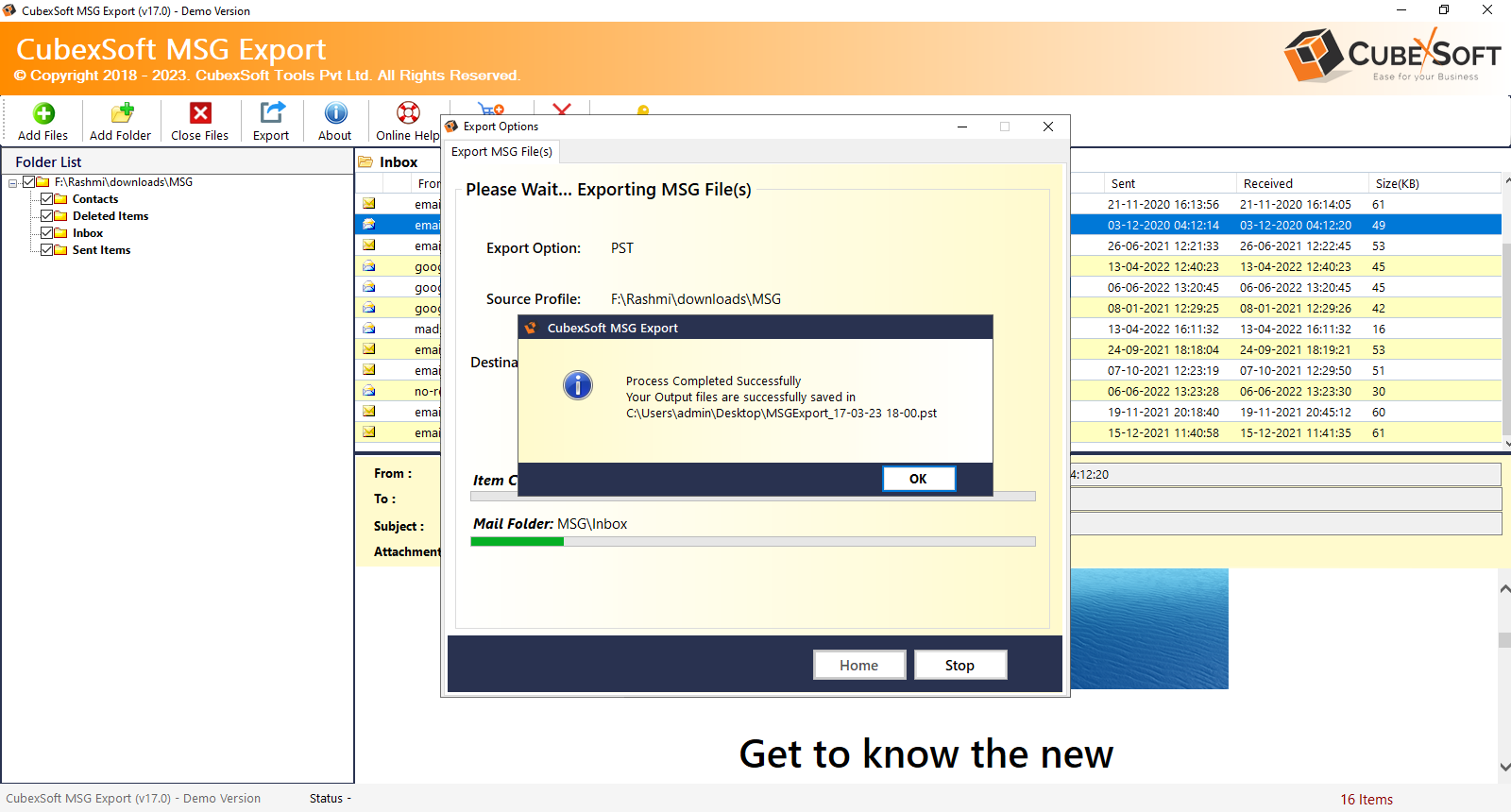 Key Features
Convert multiple Outlook messages to Google Workspace account at once to save time and effort.
It doesn't change the structure and hierarchy of the original MSG files.
Directly upload MSG files to G Suite account along with attachments.
The tool is completely free from any type of virus & risk.
Supports very simple and attractive GUI.
Compatible with all versions of Windows OS – 10, 8.1 8, 7 etc.
Few Closing Thoughts
Cloud based server has its own benefit set, which surpass ones featured by MS Outlook. The Move through by users its depends mainly upon the users and their needs. Therefore, the demand to move MSG to Gmail depends mainly on unmatched features by a cloud platform over the desktop client. In the above content, we have discussed about a very useful software import MSG to Google Workspace account without Outlook effortlessly.