For OneDrive user account backup, you need to create new service accounts with the Admin Privileges, and then assign SharePoint Site Account Connection Admin Privileges to it.
Create New Service Account
Configuring Permissions
GAIN ACCESS TO AN EMPLOYEE'S ONEDRIVE ACCOUNT
Create New Service Account with Admin Privileges
Step-1 First of all, login to the O365 Management Panel by an account with the Admin Privileges and then Click on Sign-in button. on the left pane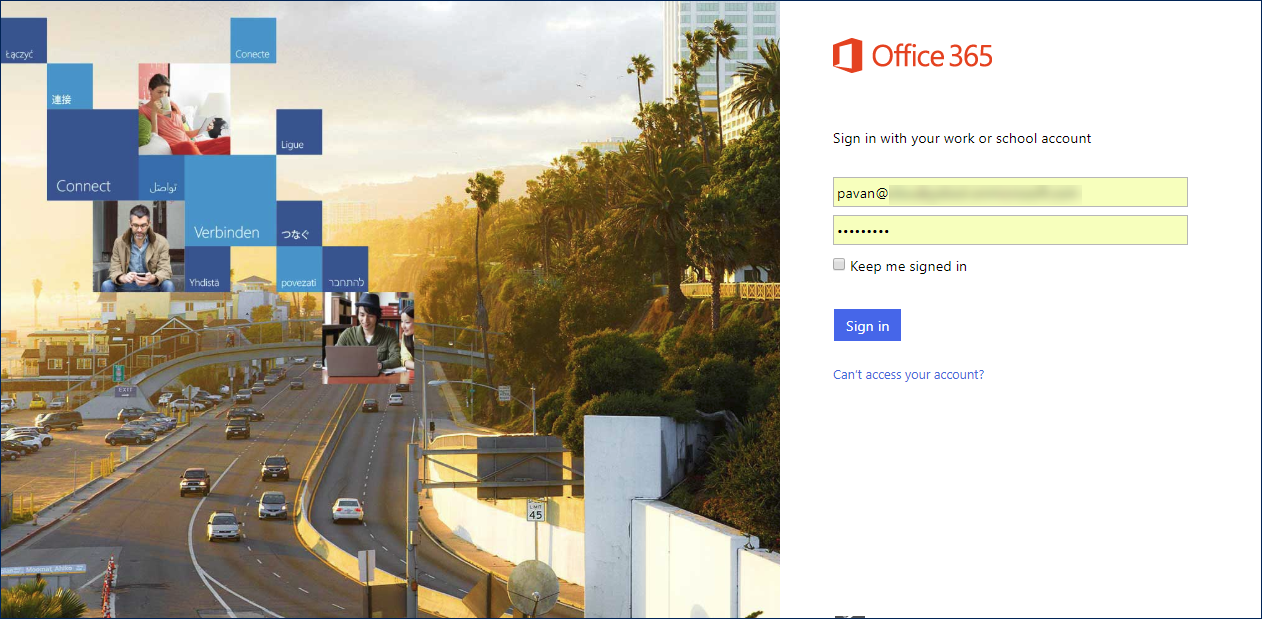 Step-2 Then click Users & Select "Add a User"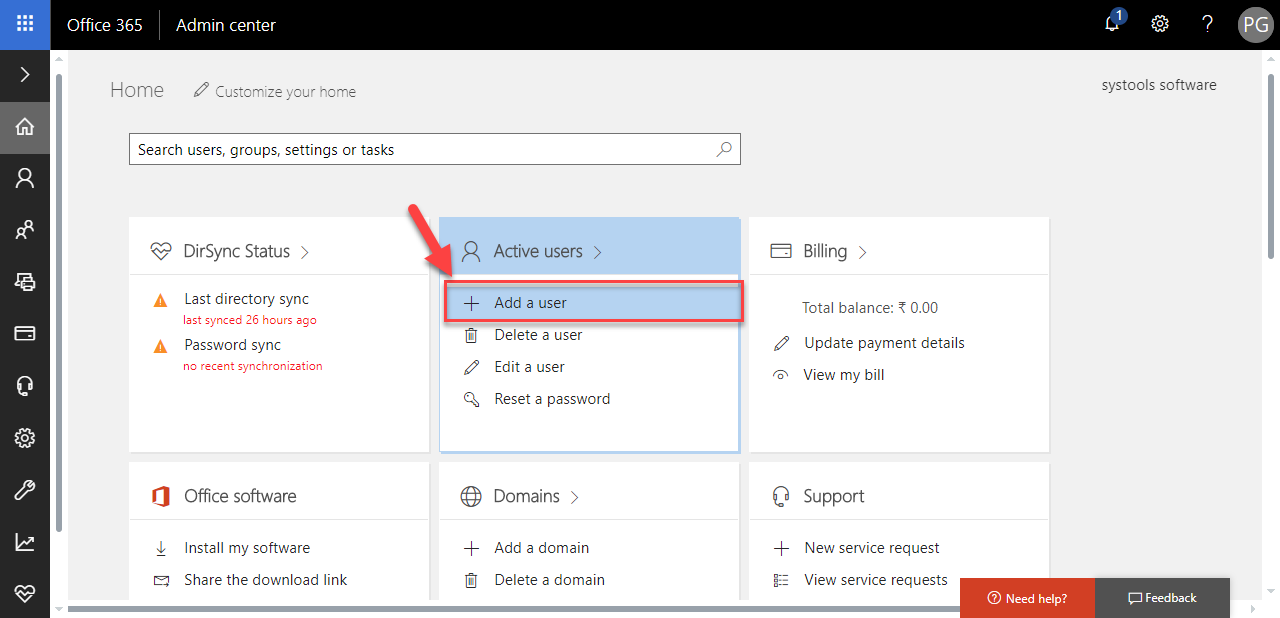 Step-3 In details page, enter all details for new service account and then click Next.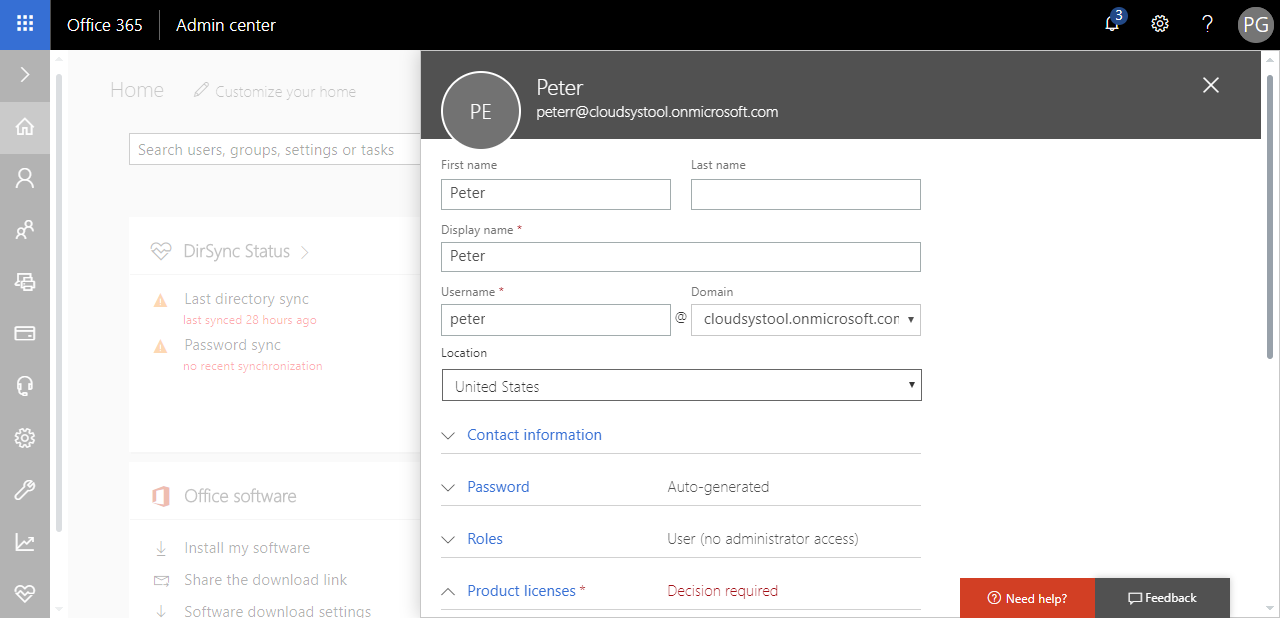 Step-4 In Settings Page, choose Yes for assigning Admin Permissions and from drop-down menu, choose Global Admin. Additionally, the users can even add an alternate mail address & location and the select Next.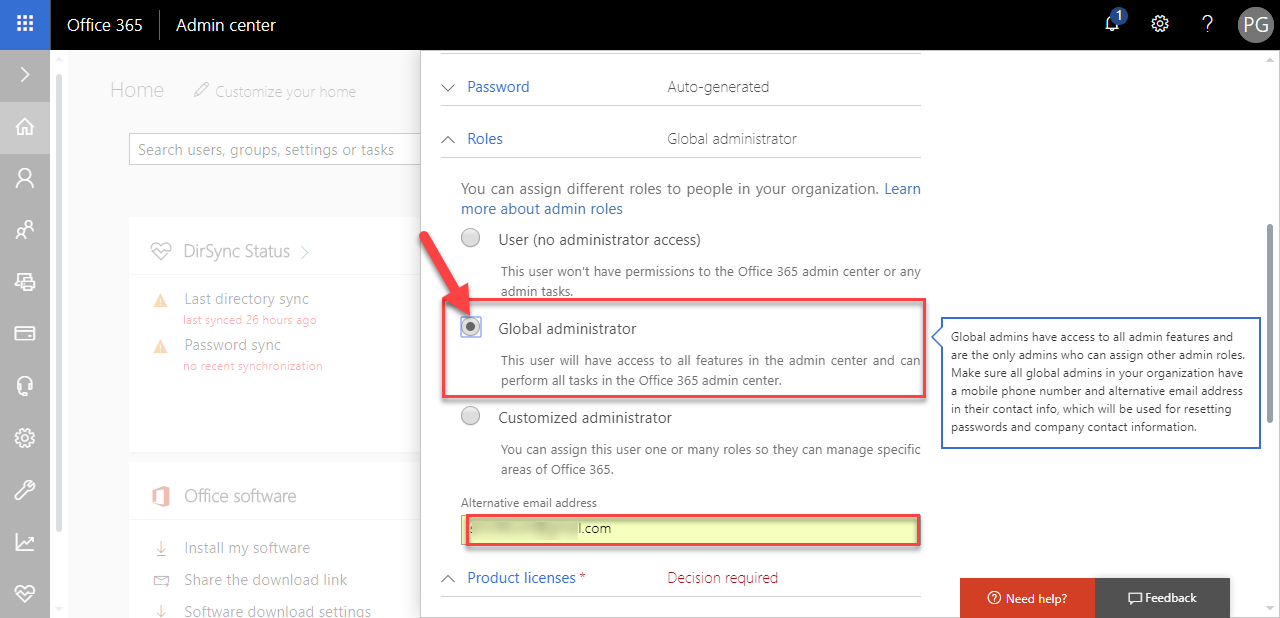 Step-5 In send results in mail page, click on Create Button. The service account information can't be sent to Admin. Now, to activate the account, log in to Office 365 Management Panel via a new Service Account and update its password.
Assign Permissions from Admin Center of MS Sharepoint
Step-1 First of all, login to O365 Management Panel with Service Account Credentials
Step-2 Then Go to Admin Center & Select Sharepoint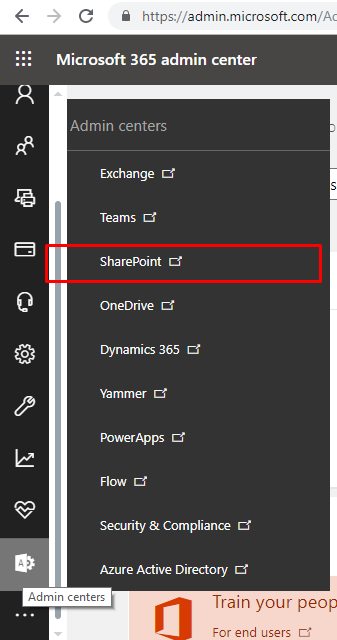 Step-3 Then, Click on User Profiles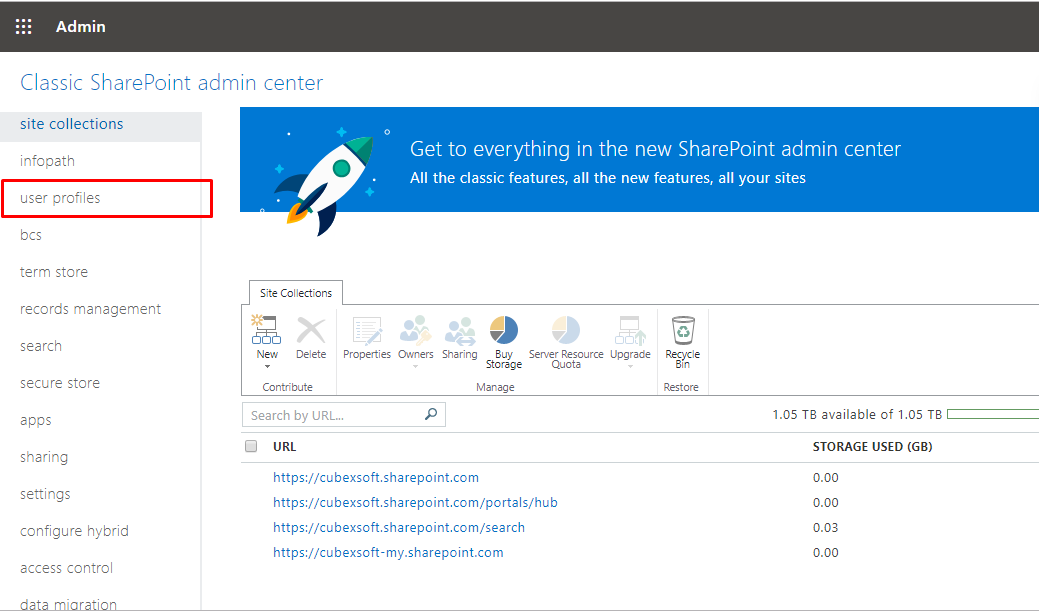 Step-4 Then Click on Manage User Profiles.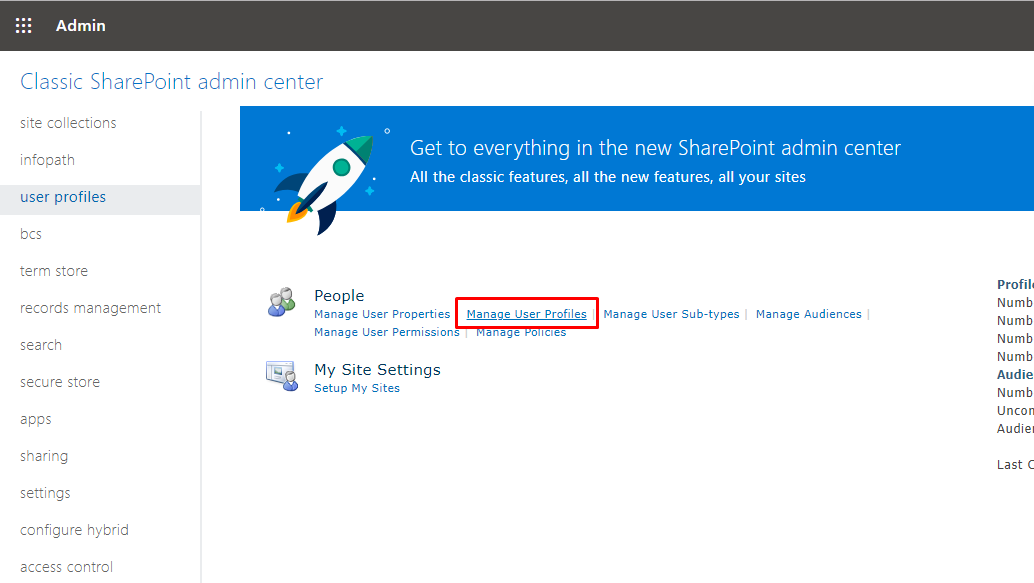 Step-5 Within Find Profiles field Type the Name of Account & click on Find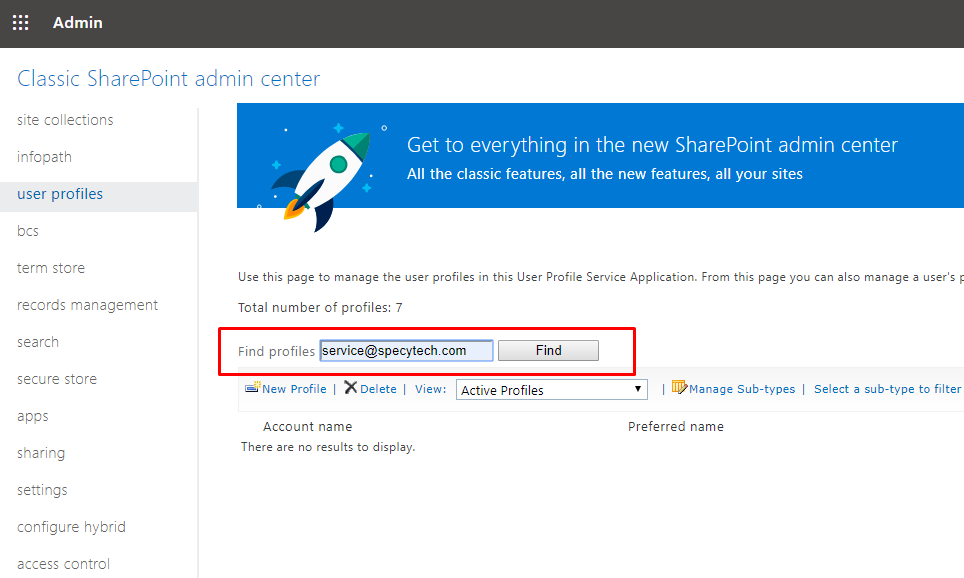 Step-6 Now Click on User Account Name & Select on Manage Site Collection Owners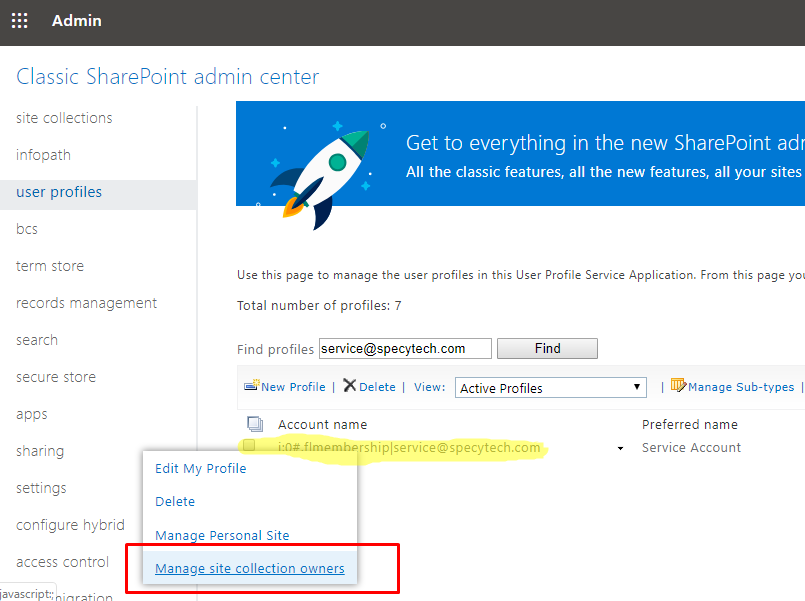 Step-7 Now Site Collection Owner Window is displayed, within site collection Administrator field, add Service Account with Administrative Privilege using the check user or directory list icon.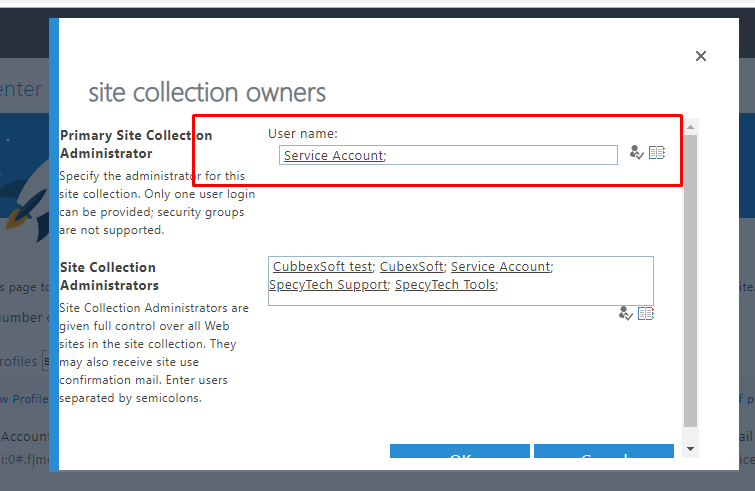 After adding the Administrator of the site collection, next steps is to add users into Site Collection Administrator that you may want to access data (onedrive data) and download the data from from Onedrive.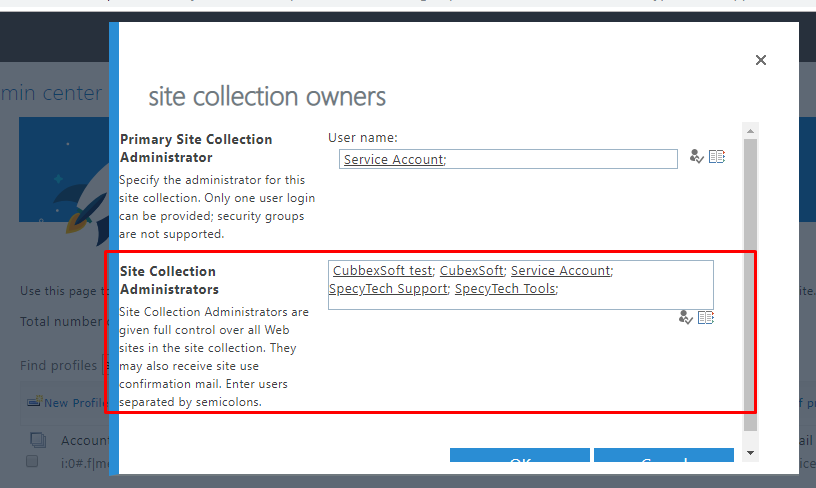 Enter The Username & Click on "Check User" icon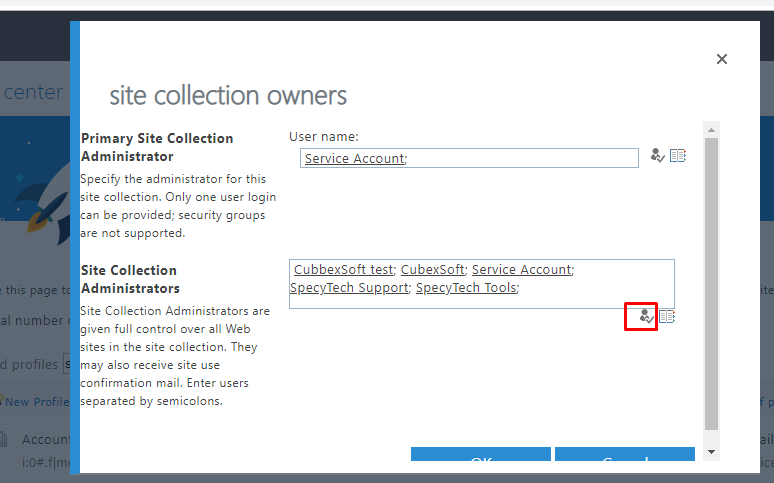 Step-8 Or Using, Directory Icon to Select Account from Directory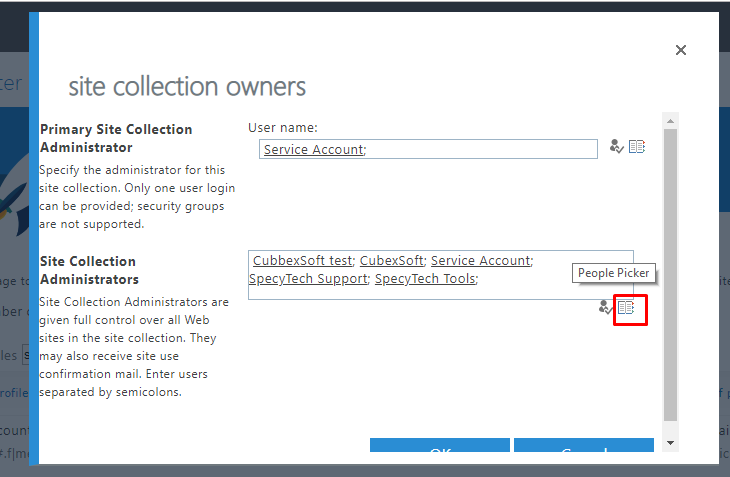 Step-9 Finally, Search within the Directory & Click on OK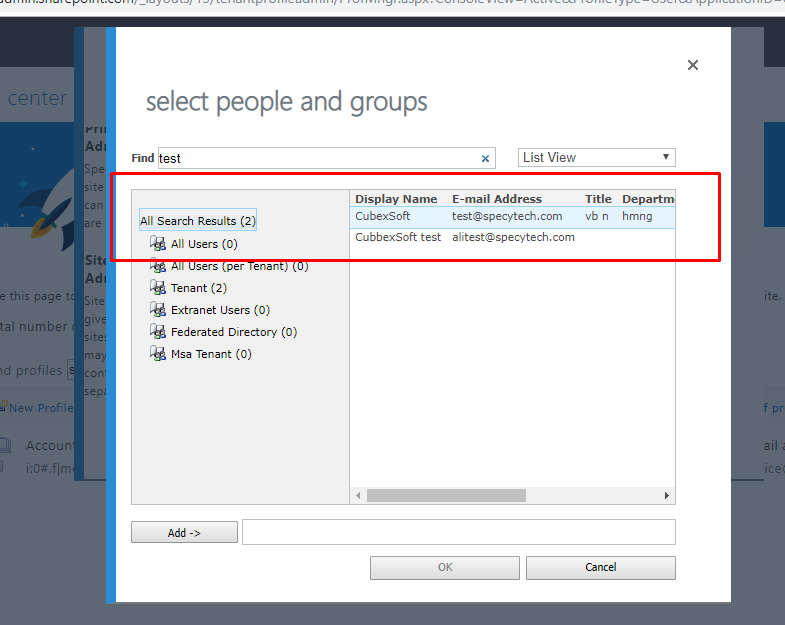 Create New Service Account with Admin Privileges
Note- You need to repeat the steps below for every user, or to access every users. To Gain access to an Employee's or any users account One drive Account
Step-1 Now go to App Launcher > Admin Link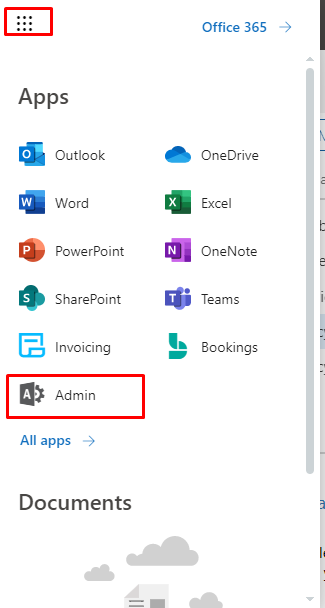 Step-2 From left-hand-panel, choose Users > Active Users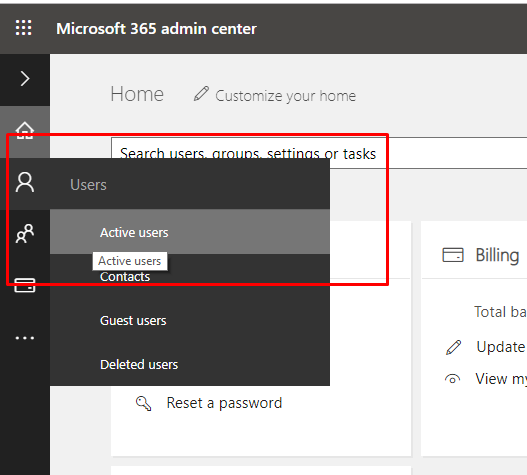 Step-3 Check the box next to user's name whose OneDrive account you are trying to access, then click OneDrive Settings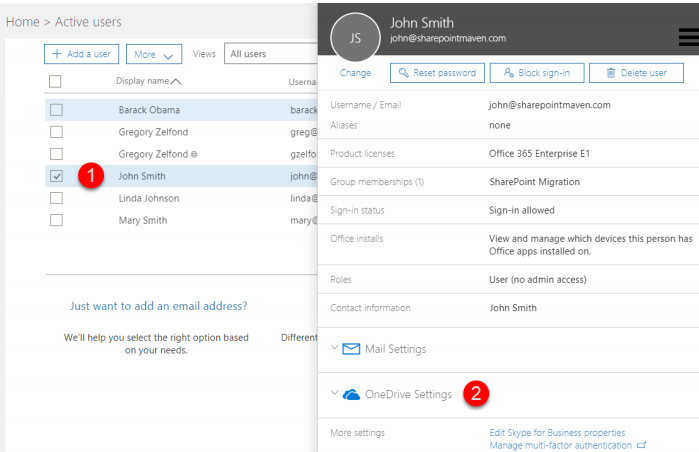 Step-4 Under Access section, click on Access files

Step-5 After just a few seconds, you will be presented with a direct link to employee's OneDrive account. Enjoy!